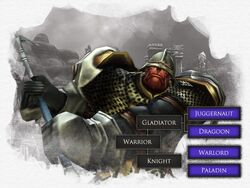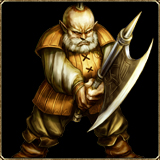 As a Warrior you can learn basic melee combat skills. From a Warrior you have the option to progress and specialize your character. This class is recommended for those who want to fight in the front lines.
Tier classes
Edit
(L20) Gladiator → (L45) Juggernaut, Dragoon
(L20) Knight → (L45) Warlord, Paladin
WARRIOR's Abilities & Skills Matrix
Abilities
Melee
Finesse
Skills
Slash
Thrust
Cleave
Bash
Defend
Ranged
Evasion
Expertise Limit
25
25
25
20
25
5
5
Ad blocker interference detected!
Wikia is a free-to-use site that makes money from advertising. We have a modified experience for viewers using ad blockers

Wikia is not accessible if you've made further modifications. Remove the custom ad blocker rule(s) and the page will load as expected.